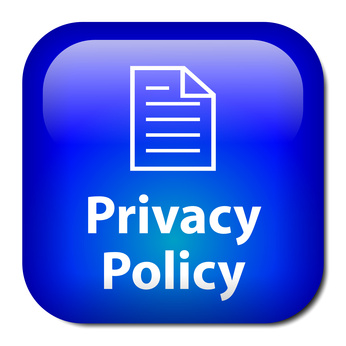 Privacy Policy and Terms of Use for True Blue Spirit® Magazine Inc.
November 21, 2011
Website Disclaimer
Please note that all content on the website, www.truebluespirit.com is provided on an "as is" and "as available" basis. You acknowledge that True Blue Spirit Magazine Inc. and its website, do not warrant that the site will be accessible without interruption or that the site or the server providing access to the site are free of errors, defects, design flaws, omissions, or from viruses or other harmful components. True Blue Spirit Magazine Inc. does not warrant the accuracy, integrity or completeness of the content provided, including any advice or similar information obtained by you from us or through the site. True Blue Spirit Magazine Inc. does not make any representation that the content provided is applicable or appropriate for use outside of Canada. The terms of the True Blue Spirit Magazine Inc. Privacy Policy and the use of this site are governed by Canadian law. This disclaimer, the privacy policy and terms outlined herein are not intended to and do not create any contractual or other legal rights on behalf of any party.
Viewing, Use and Communication
Please carefully read the Website Disclaimer and the following terms of the True Blue Spirit Magazine Inc. Privacy Policy. Your acceptance of these terms is required for your right to visit the site. If you do not accept these terms, you have no right to visit this site and are fraudulently using this site.
Our Dedication to Privacy
To ensure the security and confidentiality of personal data collected online, we use encryption for transmission of credit card details. Access to personal data is restricted to employees who need to use these details and who have been trained to observe confidentiality and handle such information appropriately.
This privacy notice, including the Website Disclaimer, is easily accessible from the www.truebluespirit.com homepage.
Accountability
True Blue Spirit Magazine Inc. makes all reasonable effort to ensure the intended use of personal information collected by us is specified at or before the time of collection. True Blue Spirit Magazine Inc. makes all reasonable effort to ensure external parties providing us with personal information have obtained consumer consent before we receive the information. True Blue Spirit Magazine Inc. will not transfer, sell or otherwise distribute your personal information to an outside organization or individual without your consent. True Blue Spirit Magazine Inc. is accountable for all personal information in its custody, including any information transferred to a third party for processing.
Collection and Use of Information
The following are circumstances in which True Blue Spirit Magazine Inc. and/or its website, may collect personal information and general information from you, and how the information is used.
Customer Service
When contacting our customer service department by telephone or by e-mail, you may be asked personal information for the purpose of identifying your subscription details (or details of a gift-subscription recipient) in our database. This information may be retained to better serve you in the future.
Subscriptions
Personal information collected will be used to fulfill a subscription or to send an invoice, refund, or notice of renewal. When subscribing electronically, by mail or by telephone, we require some or all of the following personal information: name, mailing address, e-mail address, telephone number, credit card or other payment information. When you order gift subscriptions for others, we require some or all of the following recipient information: name, address and telephone number.
Contests, Surveys and Feedback
Collection of personal information for contests, surveys and customer feedback may be used in two ways: to contact you in case of prize distribution, and to compile and analyze consumer data in order to improve the content of True Blue Spirit Magazine Inc. and/or its website. While we may occasionally use the information for marketing opportunities, we will not do so without your consent.
Online Forums or Blogs
In order to take advantage of the online forums or blogs found at www.truebluespirit.com, you may be asked to register by name, e-mail address and password. While True Blue Spirit Magazine Inc. will keep those details private, any personal information voluntarily supplied by you in our forums does not fall under our corporate privacy policy.
Website Browsing
You browse www.truebluespirit.com anonymously and you are not required to identify yourself or reveal any personal information while browsing the site. However, the site's web server may automatically record some general information about your visit such as:
The date and time you visit the site, along with the address of the previous site you visited, if you linked to us from an outside site.
The Internet domain for your Internet service provider, such as "company.com" or "service.ca" and the Internet protocol (IP) address of the computer accessing the website, such as "xxx.xxx.xxx.xxx." Our web server automatically recognizes only the consumer's domain name, but not the consumer's e-mail address (where possible).
The type of web browser you are using (such as "Netscape version x" or "Internet Explorer version x").The type of operating system you are using (such as Macintosh, Unix, or Windows).
The specific web pages you visit on our site.
The general information collected is not personal information. The site tracking system does not record personal information about individuals, nor does it link general information to any personal information. True Blue Spirit Magazine Inc. uses the general information for statistical analysis, for tracking overall traffic patterns on the site, to gauge the public interest in True Blue Spirit Magazine Inc. and the site, and to help us make our site more useful to visitors. The information we collect is used for internal review and is then safely discarded.
E-mail Inquiries/Submissions
Site visitors who communicate with the site by e-mail do so under two conditions:
They give permission for contact by the site.
They are subject to any submission provisions of the terms of use and this privacy policy.
Third Party Links
The True Blue Spirit Magazine Inc. website sometimes includes links to outside websites which may interest or prove useful to our readers. Third party links do not imply an endorsement of other companies, websites and products outside of True Blue Spirit Magazine Inc. and its products and websites. True Blue Spirit Magazine Inc. is not responsible for the privacy of information gathered by third party websites. When accessing third party links from www.truebluespirit.com, please refer to the privacy policies of each website you visit.
Limiting Information Collection and Use
True Blue Spirit Magazine Inc. makes all reasonable effort to ensure personal information collection and use is limited to those circumstances and uses described under Collection and Use of Information.  When additional information is collected and/or information is used in another capacity, we will ask for your consent or provide an opportunity to opt-out before or at the time of collection and/or use.
Disclosure of Information about Individuals
We do not disclose personally identifiable information to other parties. We do not sell personal data, including email addresses, to third parties. We reserve the right to disclose and print the names, addresses, photographs, and likenesses of contest winners and runners up for promotional and marketing purposes. We also disclose impersonally identifiable aggregate statistics relating to our web visitors to advertisers.
Accessing Your Personal Information
True Blue Spirit Magazine Inc. is dedicated to ensuring consumer accessibility of personal information. Please contact us if you need to access and/or amend your personal information.
Policy Changes
From time to time, we may use customer information for new, unanticipated uses not previously disclosed in our privacy policy. If our information practices change at some time in the future we will use only data collected from the time of the policy change onward for these new purposes. We will also update the terms of this privacy policy to indicate any changes made to information collection and/or use.
Contact Us
Should you have questions about our privacy policy, need access to your information, or have concerns about the accuracy, security or confidentiality of the personal information collected and stored by True Blue Spirit Magazine Inc., and/or its website, please contact us by e-mail: info@truebluespirit.com or telephone: 250-247-0210 Ext 17 or in writing: True Blue Spirit Magazine Inc., Privacy Department, PO Box 17, Gabriola Island, BC V0R 1X0